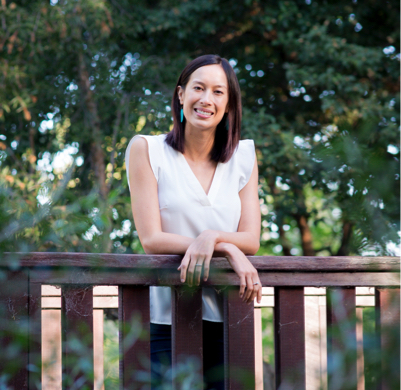 Hello!
I am flattered that you would love to know a little bit more about me.
I live in sunny Perth, Western Australia and I am super passionate about helping Teenagers and Women to transform Anxiety, Stress and Fear into Calm, Confidence and Courage.
Why Am I So Passionate About This?
Well this is my story…
My journey through  anxiety and depression started way back in primary school. When mum and dad decided to move to a different area of Perth, it meant moving schools and this is when the bullying began. Being half Chinese and half English, other kids thought we looked 'different' and taunted us for the way we looked.
Little did I know what this bullying was doing to my self esteem and the way I viewed myself. Fast forward to highschool years, a massive growth spurt later, we began to get teased for something else – how thin we were. My sister and I grew very tall, very quick and coupled with a killer metabolism – we just couldn't put on any weight.
We looked very thin, but couldn't do anything about it, and were bullied for looking 'anorexic'. We used to go home crying most days, and our helpless parents didn't know what to do.
I became withdrawn, angry, and even dropped out of school for a while. I hated myself so severely I would lock myself in my room for days and then try and hide my pain. Anything negative that anyone would say to me would trigger my self-hatred, and I in turn would harm myself for 'being this way'. My relationships triggered my wounds of pain, insecurity, and self-hatred. This felt like a never ending journey.
In my early twenties I developed severe chronic back pain. I was on an emotional rollercoaster most days, and my life had no meaning. I moved suburbs, and city's like where you lived was going out of fashion. I went through about 30 different jobs in the space of a few years.
Wanting to take some sort of control of my future, I enrolled to study Nutritional Medicine at the Australian Institute of Applied Sciences in Brisbane. Throughout my studies, I was still suffering from horrendous chronic back pain and my thirst for a deeper understanding of why my pain kept on hanging around was growing.
After many treatments with manual therapists with only limited results, my desire to find out more about my body lead me to read many books on the mind-body connection. I delved into books, videos, and workshops on meditation, psychotherapy, emotional intelligence and energetic sciences. I learned how the way we think, believe, and feel (or not feel) impacts us on a physical and energetic level.
Then five years ago…
I came across this wonderful modality called Kinesiology, and I have been fortunate enough to be helping women to push past their fears, limitations, and anxieties and create a sense of balance in their lives ever since.
"If one system in the body is not in balance, then your other body's systems will suffer and not work as effectively."
Living with chronic back pain and anxiety became normal for me, and I realised that this didn't have to be the case. Through Kinesiology I learned that my buried emotional pain, my automatic dysfunctional coping patterns to stress, and my limiting belief patterns were having a direct effect on the pain I carried around with me.
For me, my reactions to stress manifested into chronic back pain, for others it may manifest in another area of pain, or dis-ease such as digestive complaints, infertility, anxiety, headaches etc.
From my own personal experiences, my passion in helping women who have been through similar experiences is what drives me to excel in my clinic today. I help women to have transform their anxiety into calm, confidence and courage, so their physical suffering doesn't take the forefront of their lives. So they can connect and see their own inner beauty, and ultimately love and accept themselves just as they are.
My website has resources you can take advantage of now to start moving you towards a life you can be content with. Read up on my blogs which showcases practical tools and insights you can use to harness a positive mind for a positive, calm life.
Download my free guide – Strategies & Tools to Calm Anxiety & Overwhelm fast.  Join me on my Facebook page and stay up to date with the latest blogs, and inspiration.
I am looking forward to connecting you in which ever way you decide!